TOP SPORTS APPLICATIONS THAT USE BITCOIN
The betting world has evolved, and gamers now have a large variety of options from which to choose when making and receiving payments. One of the upcoming payment methods in the industry is the use of Bitcoin which allows gamers to place wagers and receive payments while keeping their identities secret. It also allows them to collect their payments faster as compared to other methods and the costs incurred in the process are minimal.
Top gaming sites have looked into this opportunity and having seen the benefits; they are now encouraging their users to follow in this trend. Some of the incentives used by such companies include bonus payments and reduced costs. As such, many gamers are now taking to this currency and here are some of the top sites making this possible.
5Dimes
Many gamers are aware of this online gaming site which has proven to be prosperous time and again. The site allows players interested in using Bitcoin in their plays to do so, to remain on top of things, something which they brought into the scene in late 2014.
Procedure
The process is quite similar to what you would find in another online betting site. A user accesses the deposits page from where they get an address. From that point onward, they can deposit amounts by inputting their address and amount they wish to store. The minimum and maximum Bitcoin equivalent deposits you can make are $25 and $10,000 respectively. The withdrawal minimum and maximum amounts stand at $50 and $10,000 respectively. However, where a user only deposits in Bitcoin, there is no withdrawal limit. Users cannot place their wagers regarding deposits and all monies collected get converted into dollars before playing. It takes about forty minutes for validation to take place and from that point, users can get to place bets. The process is very economical for players because they need not lose part of their money to third-party processors.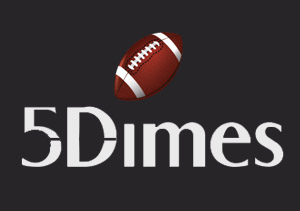 Bodog/ Bovada
Users of this site have been able to transact in Bitcoins since early 2016, and this has attracted many gamers to it.
How does it work?
Generally, betting sites rely on the wallet to wallet processes and the case is quite similar in this website. Here, you get to access the deposit page from where you obtain an address which allows users to launch their wallets. For people using desktops, this can get done by inputting the alphanumeric string shown and for people on their phones, scanning the QR code will get the systems running.
For one to bet, you will need an equivalent of $20 regarding Bitcoin, and the withdrawal minimum also stands at that. The maximum deposit is the equivalent of $5,000 while the maximum amount that you can cash out is $9,500. Users do not incur any fees while making deposits or withdrawals and this makes the site a favorite in the gaming community. There are also many bonuses offered to players using Bitcoin.
BetOnline
Early in 2015, this site got into the scene of accepting payments regarding Bitcoin, a decision which has seen their member base grow at a fast rate.
Process
On accessing the deposits page, users get an address which they can use to deposit money in their wallets. The minimum Bitcoin equivalent that one can input is $20 while the maximum stands at $3,500. The wait time takes approximately fifteen minutes, and there are no additional delays in the process, therefore allowing users to place bets within minutes of registration. The minimum amount that one can cash out is $20 while the maximum stands at $5,000. No fees apply to the deposits, but withdrawals are subject to a two percent charge.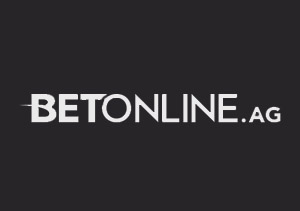 With minimal costs of the transaction processes, shorter waiting periods and increased privacy, it is not a surprise therefore that many gamers are now taking to using Bitcoin in their transactions. Players can only hope that more sites take on this form of payment.