At first, the founders had an emphasis on the sale of books but over time, they delved into other products in a bid to meet the growing demand. It recently acquired Whole Foods and is the biggest retailer in the United States at present.
There are many reasons behind its massive success. First, people find it very convenient to shop in the site as they barely have to leave the luxury of their homes to meet their various needs. Another good thing about the website is that it has very many users and looking through the site will enable one to get a fantastic bargain on goods. The payment options are also many, allowing one to have a variety of choices in how they wish to pay for products. And oh, did I mention the frequent discounts on goods per season? The benefits are tremendous, and people can't get enough of the convenience that the site brings to their lives.
However, it's not all roses with this site as it poses a danger to all persons who access the site at any time. You see, any company with such a large following wields a lot of power over its users and this control can either be positive or threatening to its clients. You have seen companies with monopoly power take advantage of their consumers and the same could easily happen with Amazon, and thus there is a need for alternatives to this site.
In this way, consumers will have a chance to protect their privacy and conduct their transactions without having someone looking over their shoulder.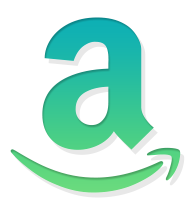 ---
Why is there an emphasis on this decentralization?
Well, here is what Amazon could do to its clients if it were to abuse its power.